Monthly Archives:
March 2014
The Tour Divide 2014 grand départ is three months away.  Is this the year in which I am on the starting line?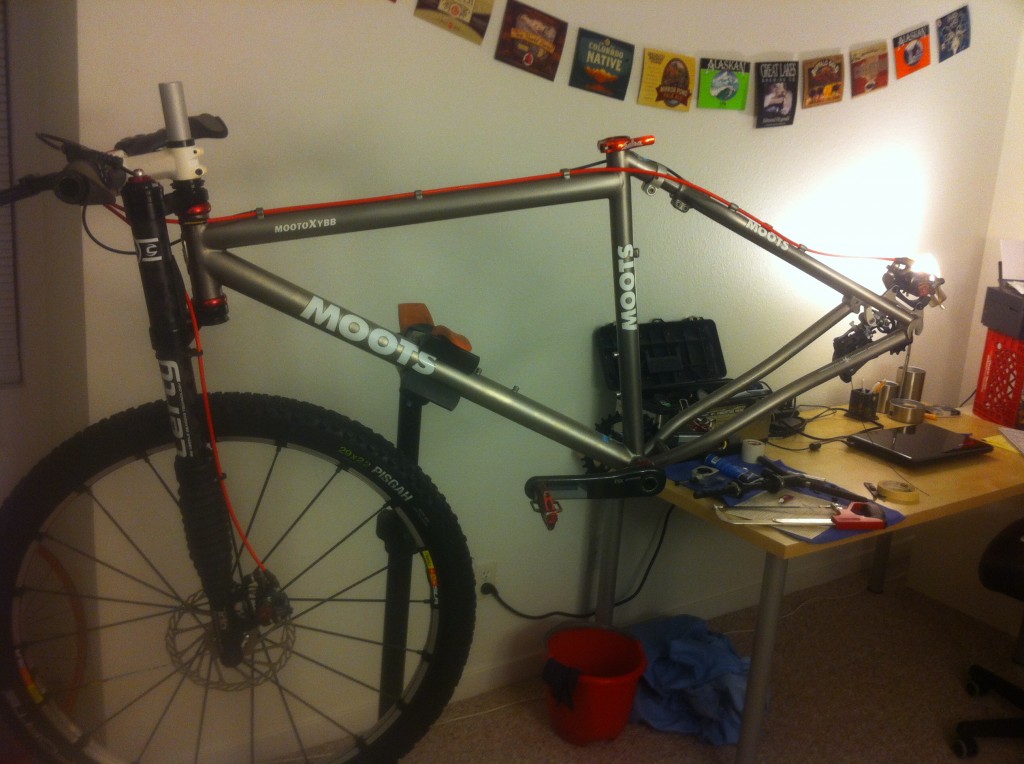 Almost there!  Lots of parts have arrived and been installed.
I'm really happy with my choice of wheels – Mavic Crossmax SLRs.  They are lightweight but seem very strong.  The low spoke count (20 each) had me worried, but up close they're quite beefy.
Now I'm waiting on the XX1 freehub body so I can install the 10-42 cassette.  I laughed aloud when I first saw that cassette.  The 42-tooth ring is ridiculously giant.  Yet Sram's X-Dome design keeps it lightweight – far lighter than my old 11-36 10-ring.  Instead of each ring fitting snug on the freehub, they are each only attached to the edge of the neighboring rings.  Like a dome, I guess.
Once the freehub comes in, I'll mount the rear wheel and tune the derailleur.  Then I'm off to a bike shop to pick out an offset or straight seatpost.