The XX1 group arrived today.  The GXP bottom bracket went in smoothly with a spacer on each side (since the shell width is 68mm).
As I threaded the non-drive-side crank arm, I noticed how little clearance there was between the chainring (34-tooth) and the chainstay.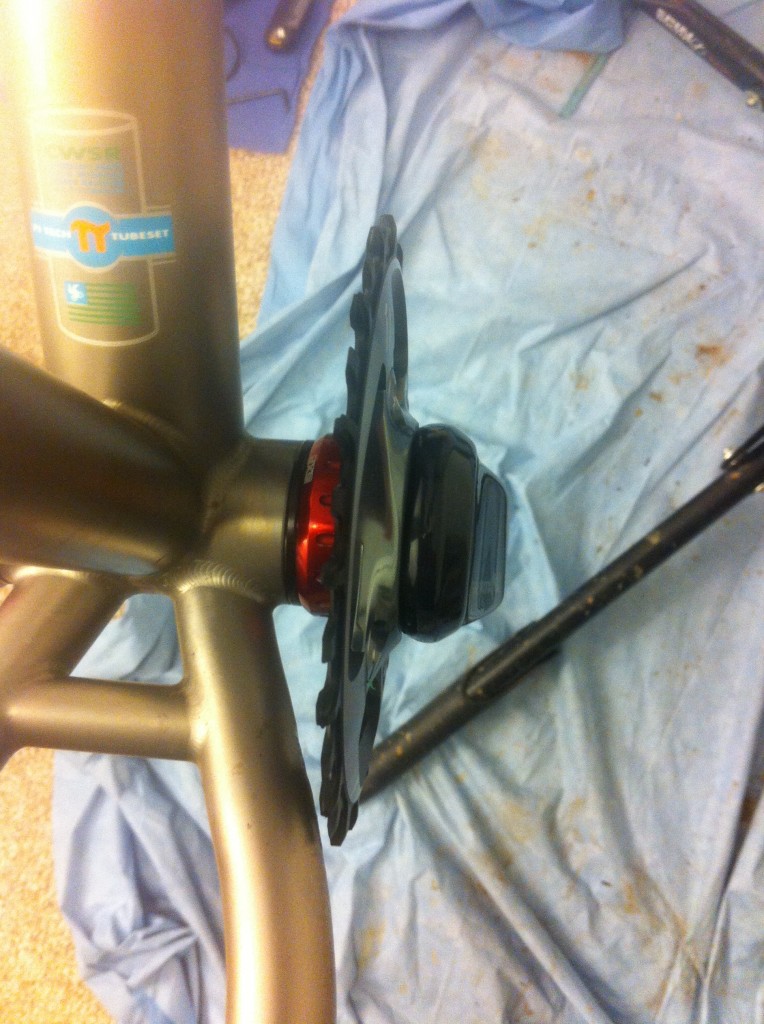 As I tightened it, it became apparent that something is not right.  Before even getting near the max torque on the crank spindle, the chainring started touching the chainstay.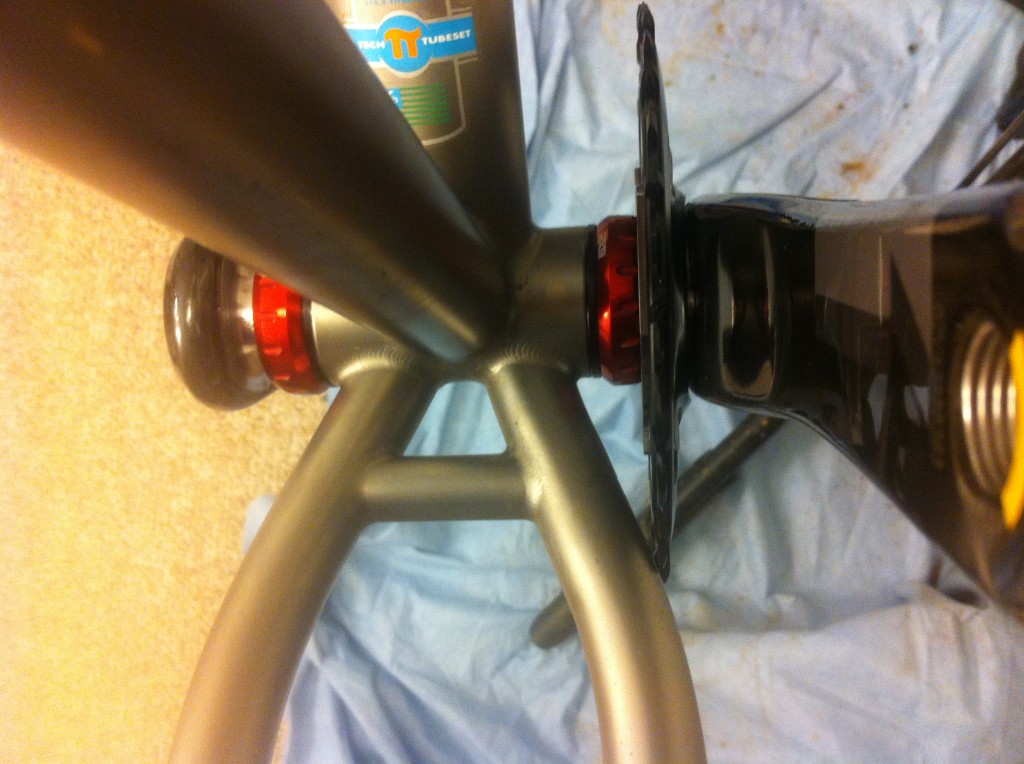 I installed my old 3-ring crank to check whether it would have a similar issue.  Nope.  As is, it could possibly fit up to a 32-tooth ring.  Unfortunately, the two rings I'd swap between are 34t and 38t, so being limited to 32t max isn't an option.
I'm almost certain I've seen the XX1 group on other MootoX's.  Maybe the chainstay geometry has changed.  This frame is ~7 years old now.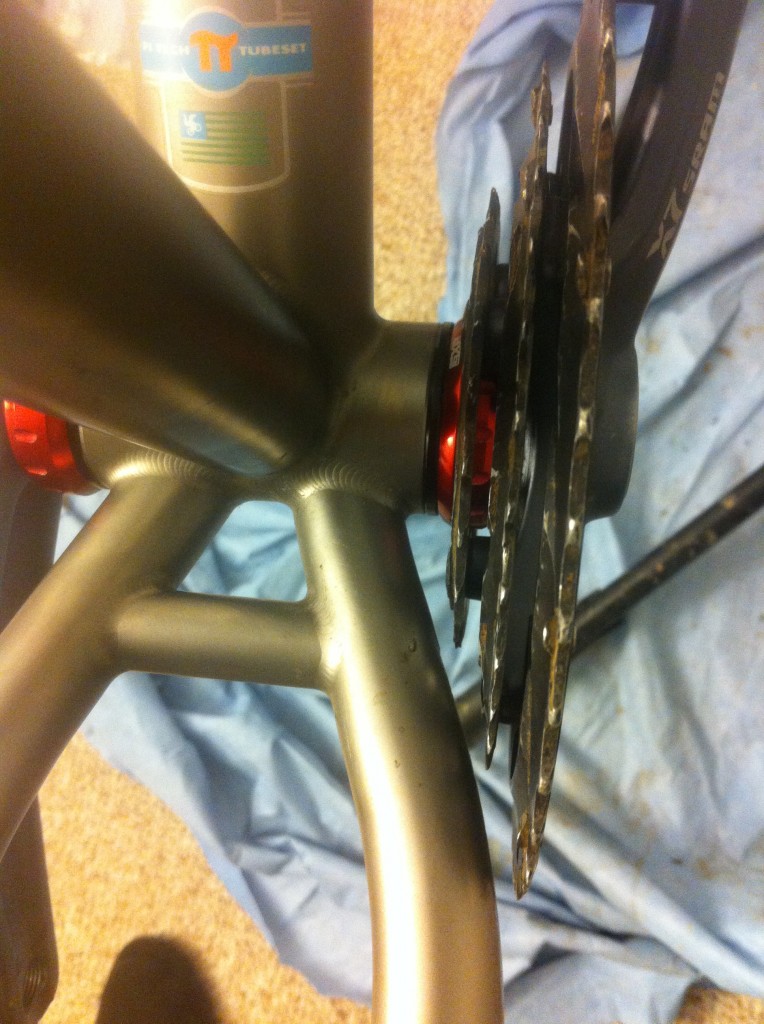 Solutions?
Replace the 168Q crank with a 156Q crank and add spacers somewhere – on the spindle's drive-side between the bb and crank arm?  I bet this would affect other things negatively.
Replace the drivetrain with a 2×10?  Expensive and painful.
Replace the frame for a new(er) MootoX?  Again, expensive and painful.
Update:
According to the Sram xx1 compatibility spec, each chainring differs by a 4mm radius every 2-tooth step.  A 32-tooth ring would probably fit my frame.  So that's another option.
I tried shifting both 2.5mm bottom bracket spacers to the drive-side.  The 34-tooth ring fits with ~1mm clearance.  Since chain suck is not an issue with XX1's clutch derailleur, I think it is enough clearance.
2014-07-10 Update
I now run a 30t ring up front, so can use the spacers as intended.  With the 34t ring, I shifted both 2.5mm spacers to the drive-side.  It ran fine for four months until I voluntarily swapped to the 30t.  I did notice that the drivetrain was slightly louder when in the granny gear with the extra-offset 34t ring.