The fork arrived in the mail today.  I chose a 2012 Cannondale Lefty Carbon XLR with 100mm travel and a remote lockout.  The fork was bought used, but it was recently serviced and stuffed with the newest internals.  I've been impressed by the ability of a Lefty fork to compress even while under lateral forces.  Soon I'll be able to see for myself on the trail.
With the external cup headset, there was just enough clearance for the lefty clamps to clear the 5 1/2″ head tube stack height (and yes, I measured prior to purchasing the fork).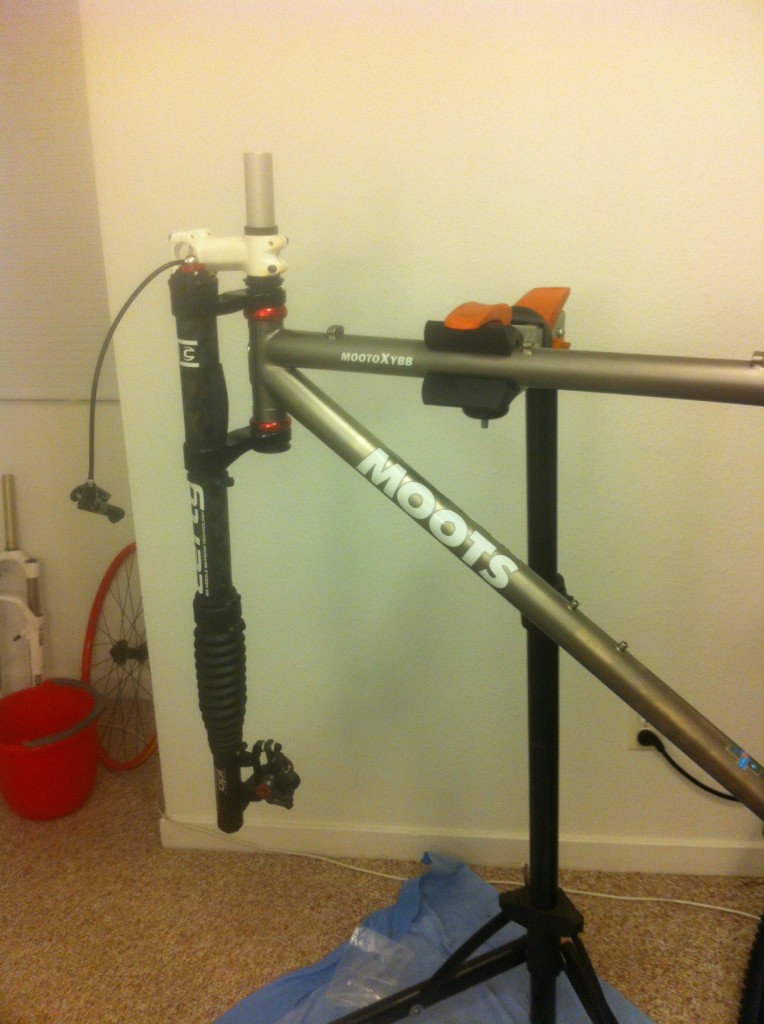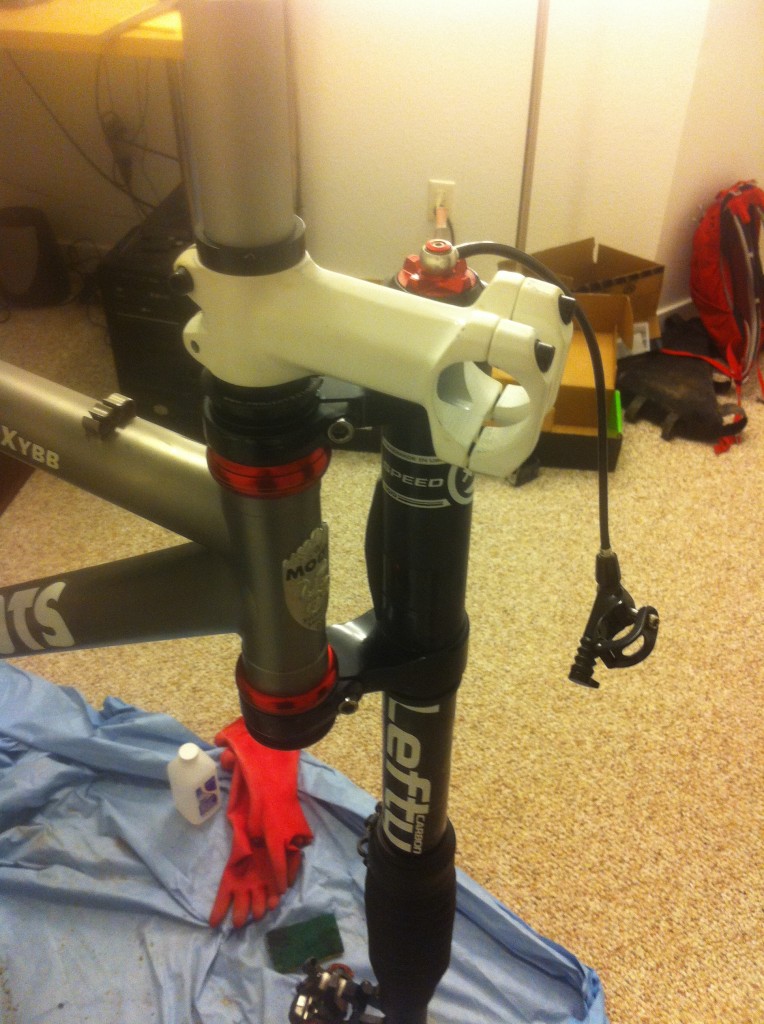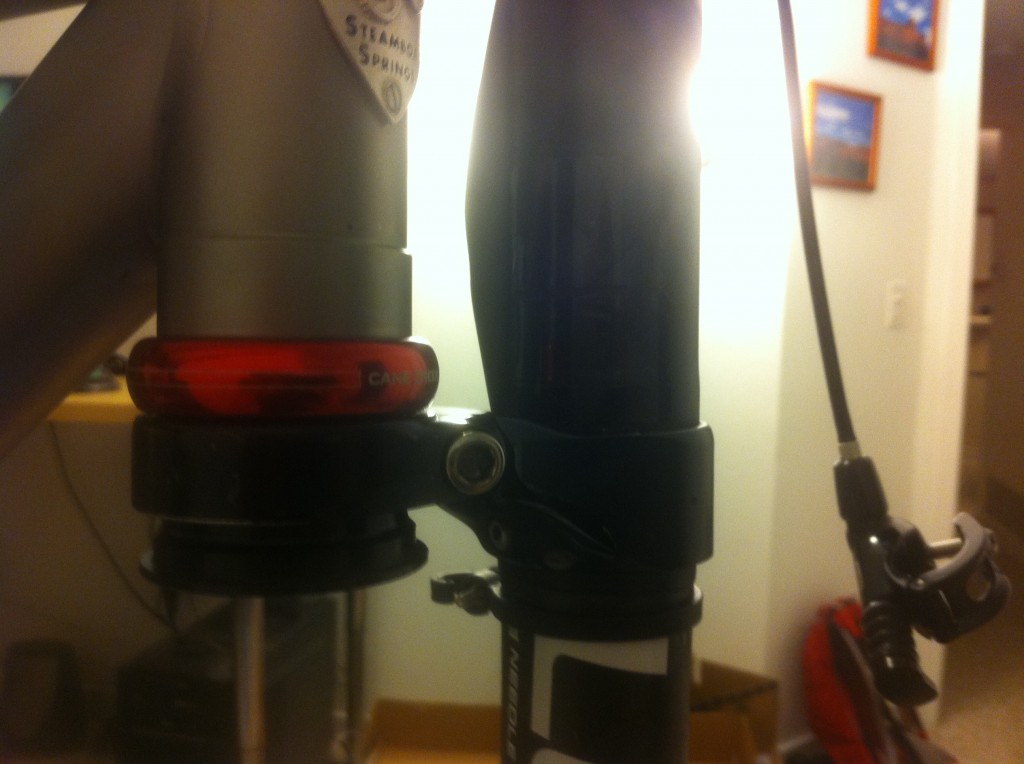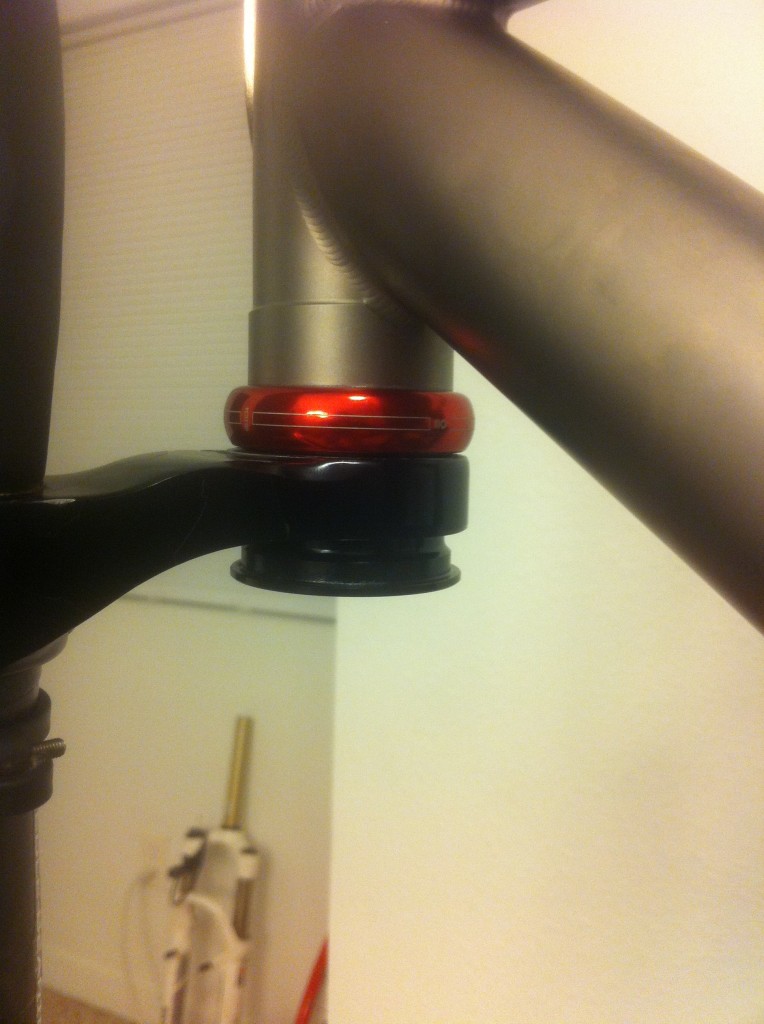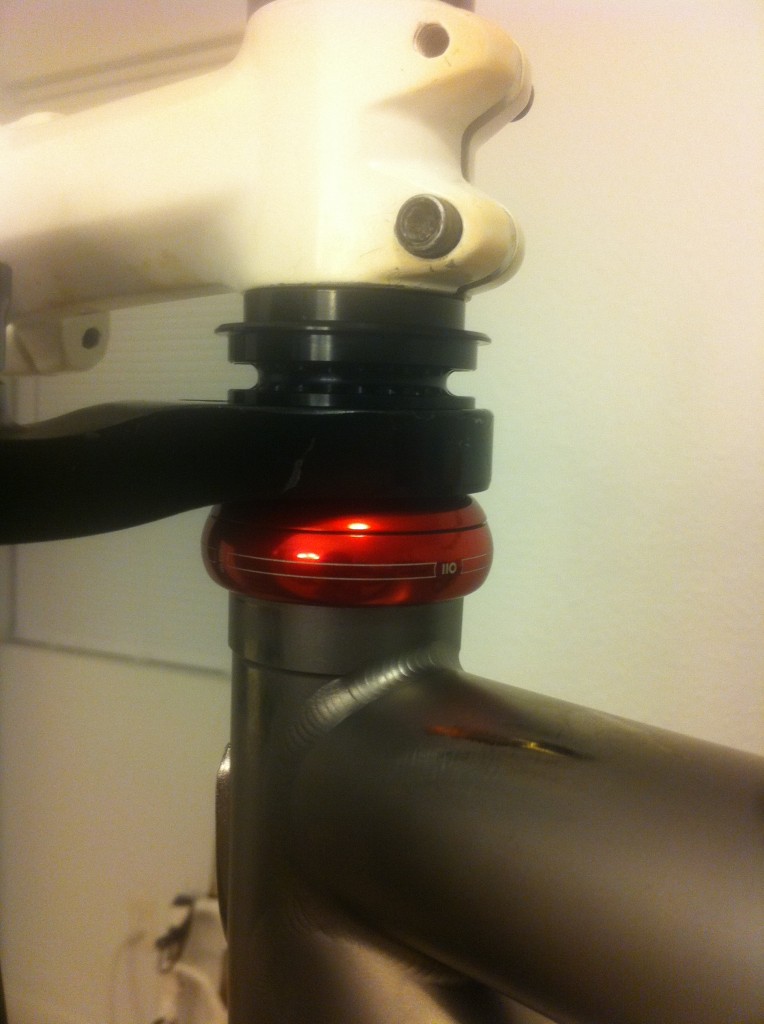 Next up – the drivetrain.  It should arrive tomorrow!