Darkness comes early in the evenings these days.  I've experienced bouts of bike-related nostalgia. With last season long gone, I've been thinking of the rides I did, the trips I didn't do, and memorable trips of the past few years, and how it all began.
Beginnings
I started riding during the summer after my first year of college. I took my 07 Schwinn Sierra GSD on the bike paths that I had run during high school cross country and track.  Amazing how much more distance a bike can cover with less effort!  The bike came to college the next semester and I discovered Dayton, OH has miles and miles of amazing bike paths.
Exploration
Biking was so much simpler for me back then.  "Pure" is a good way to think of it.  I didn't have fancy gear and didn't care about weight and component levels.  With a can of V8 juice, a sandwich bag of cereal, and two re-used gatorade bottles of water and I'd be good to go.  On a whim I'd bug out and explore the Ohio farmland and arrive home 50 unplanned miles later.
One weekend I chose to ride to the Indiana state line…just because – an 80 mile out and back.  Not even a mile after reaching the state line and turning around my tire was punctured by road debris.  I had a spare pump and patch kit, but lacked the knowledge of how to properly apply a patch.  After numerous failed attempts to get a patch to hold pressure, I started walking home.  After 10 miles of walking and chickening out on sticking a thumb out, I got through to a buddy who could drive me home.   How naive to go on such a ride with so little preparation.
A few weeks later, I rode to the Indiana line again,  but this time continued until I hit 50 miles.  That was my first century.  No special athlete food, no electrolyte mixes, no carbon road bike, and no aerodynamic spandex.
Almost every weekend I'd flip the bike upside down, strip its components, and clean/lube everything.  I cared so much for that crappy, heavy "comfort" bike.
Going Further
That winter, I developed the notion that it would be cool to bike from Ohio up and around Lake Michigan, then down to Chicago.  I acquired racks, panniers, and other touring gear and set off in August.  I carried a gigantically heavy tent, a supremely bulky fleece jacket, and not one piece of rain gear.  That didn't matter – I wanted to transport myself from Dayton to Chicago via a decidedly indirect route.
At the time, I idolized Christopher McCandless and longed to run off and live in the woods.  I'd often be anti-society and say things to the tone of, "I generally don't like people."  During that bike tour, I had the pleasure of meeting so many friendly, helpful people.  The sentiment turned into seeing that people are generally good.
And Further
The following winter I learned about an Adventure Cycling bike route between Banff, Canada and the US-Mexico border.  Riding the Great Divide Mountain Bike Route was immediately added to my to-do list.
I bought some equipment for the ride – proper rain gear, a stove, a lighter tent, and warmer sleeping bag – and figured how to lash it all to the bike.  A few months and less than 500 miles of "training" later, I set off on the Great Divide.  It was quite a learning experience.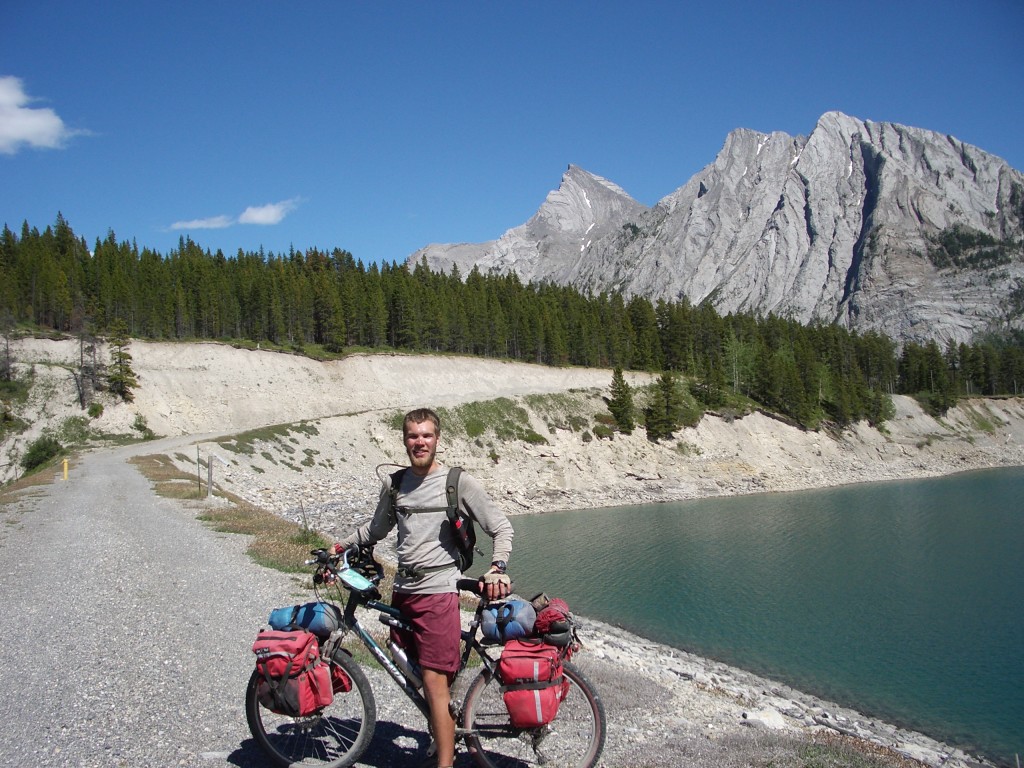 Becoming A "Proper" Cyclist
While loitering in a bike shop in Jasper, Canada while my bike was being packed to ship home, I started looking at road bikes.  The bald tires and sub-20 pound package looked quite appealing compared to my dump truck of a bike.  Two months later in Dayton, OH I purchased a road bike.  Instantly, I was riding 4-5 mph faster with no extra effort!  I started valuing riding speed over exploration.  Instead of a 4-hour, 50 mile ride on random farm roads, I chose to ride the same 15-25 mile out-and-back to see how my time improved.  I became aware that components are sold at different levels.
The Great Divide comfort bike lived in the basement after getting the road bike, until one day I was invited on a proper mountain bike ride.  After riding an aggressive road bike, the Schwinn felt clunky, unresponsive, and slow.  I started to consider myself a proper cyclist now, and being seen on that bike was a bit embarrassing.  I never used it again.
Moving Up (in altitude)
After college, I moved to Colorado.  Riding the Great Divide made me realize I wanted to live in or very close to the mountains. After looking for jobs in towns close to the Great Divide and applied to a few in Colorado and Montana, I accepted one in Boulder, CO.  I bought a proper mountain bike and moved to Colorado.
My goal was to bike the entire Colorado Trail prior to starting my job.   I assumed that my strength from the previous year's Great Divide trip would make the CO Trail easy.  Nope.  I packed my bike similar to the Great Divide, and tried to ride some climbs.  Talk about humble pie.  My legs weren't strong enough, I lacked the technical skills, and racks/panniers were heavy and clumsy.  I settled for local overnight bikepacking trips instead.  Slowly I started acquiring bikepacking bags to make the bike more nimble.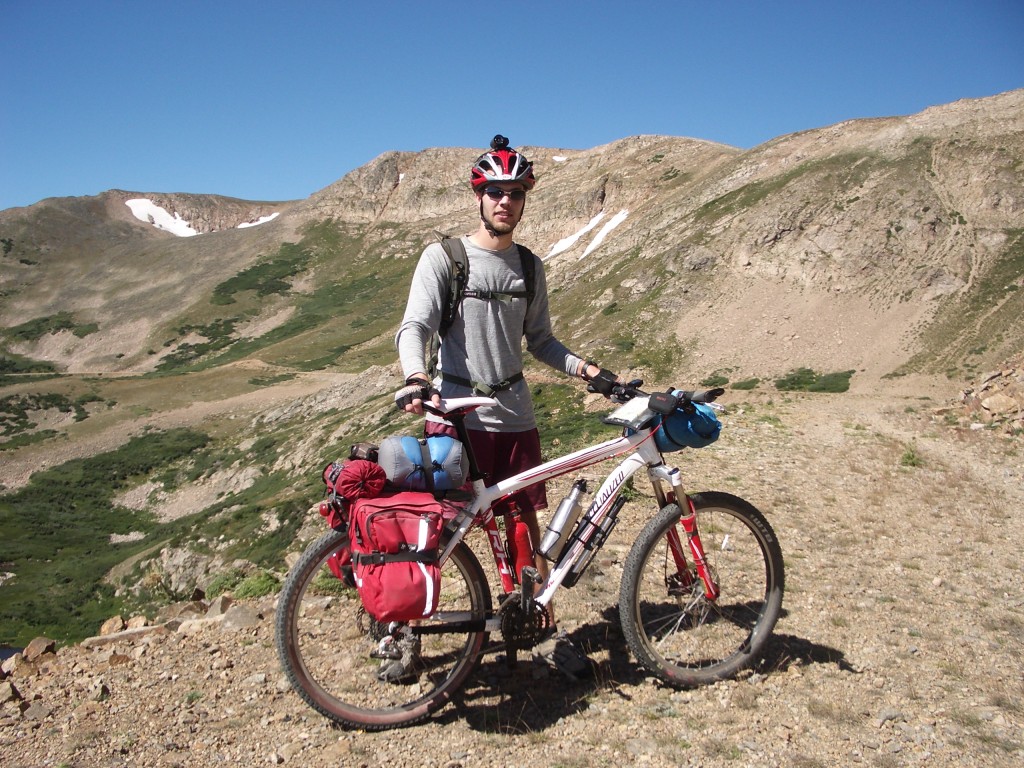 Technology, Leveling Up
I acquired a Garmin Edge 500 in 2012 and soon discovered a website called Strava.  Now, instead of recording my ride distances/speeds in a spreadsheet, I could compete against myself and other riders on a segment-by-segment basis.  It is addictive.  Often before rides, I check my intended route to see where the segments start and end to plan efforts.  Sometimes I'll even choose a route based on the weather conditions.  "Hey – with a moderate tailwind, I can set a new PR long, maybe even a top X spot on that long, slightly-inclined segment."  I bet I'm not alone in doing this.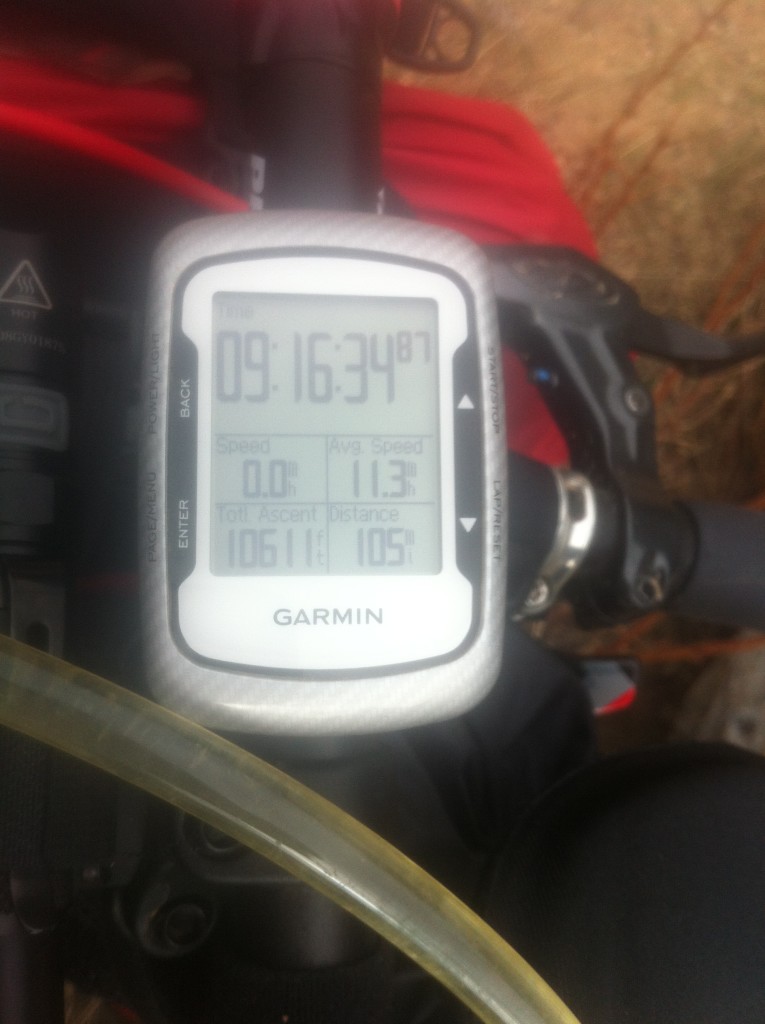 Next?
Racing the Tour Divide has been on my radar for the past few years.  I half-assed trained for it in 2014 and gave it 95% effort in 2015.  I'm still not done with it.  I'm torn between racing and fast-touring the route.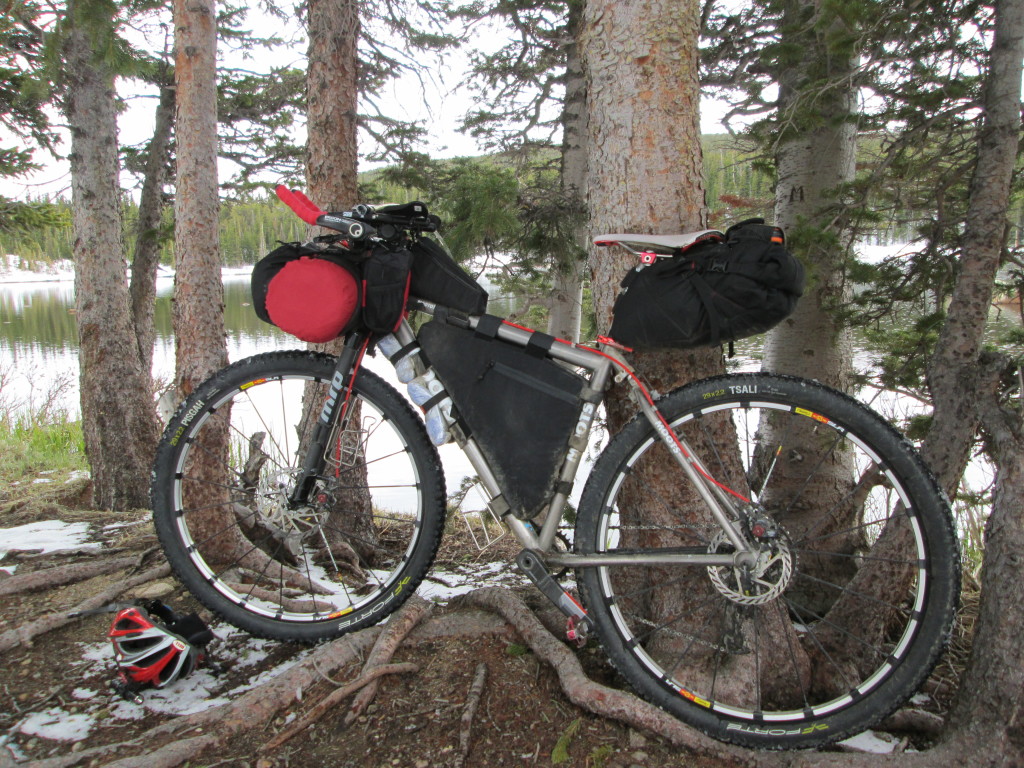 Pros: Race
Something about giving 100% effort for 20 – 25 days is very enticing.  It is a very pure way to find and push my physical and mental limits.  My life is in a very good place to support a training schedule and time off for the race.  I do contract web development work and have the ever-important "girlfriend sign-off" to race, so it's completely in my hands.  My situation can change in the future.  I'd kick myself if I get a "normal" job next year, and no longer have the option to race.
Pros: Fast-Tour
The main roadblock that stopped me from racing in 2015 is feeling that I wouldn't be able to enjoy the route if making/breaking camp, pit stops, re-fueling is all rushed.  At a fast-touring pace, I could push myself to whatever distance I want, yet still take rest days or stop at interesting places.
The Tour Divide isn't going anywhere.  The average racer age is early 40's.  I have 15 years to get there.  Plenty of time to make it happen, if not this year or next.  Who knows…