I've been been in pursuit of a used Moots Mooto X YBB 29er frame for many months now – searching ebay, mountain bike forums, and craigslist.  Last week I finally found one for a relatively decent price.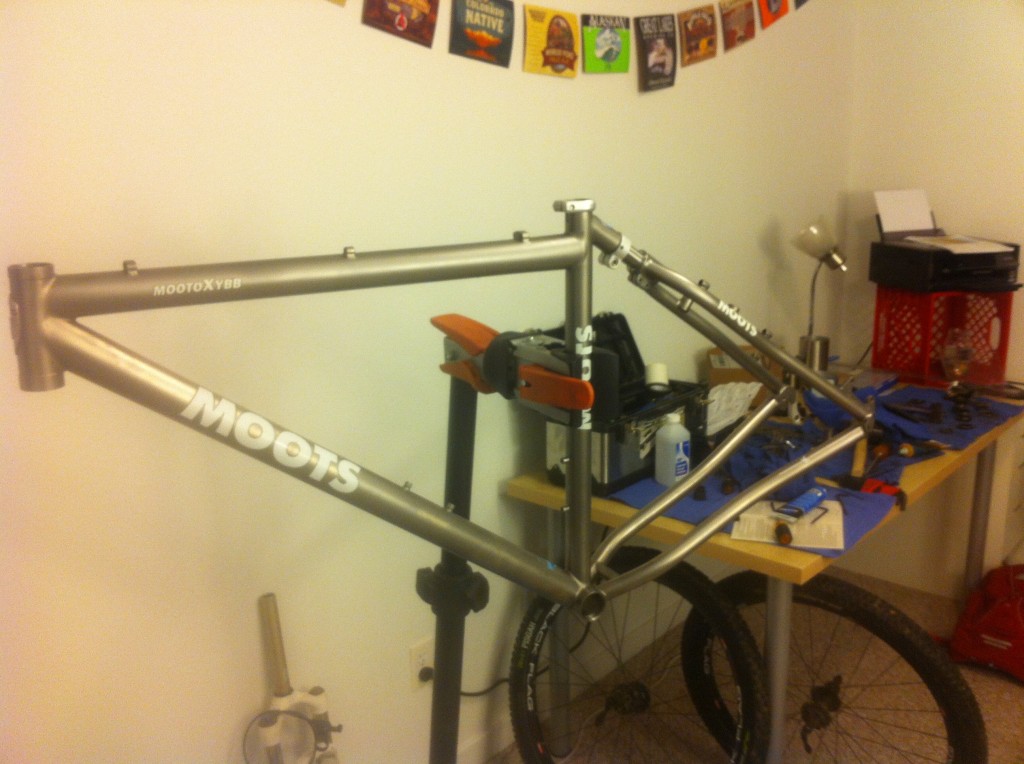 This will be the bike on which I will finish the Colorado Trail.
This will be the bike on which I hope to race the Tour Divide in the next few years.
I'm going to build it 100% myself so it is mine through and through.
All components of my Rockhopper have been stripped and cleaned.  Being a 26er, there are some that obviously cannot be reused (fork and wheels).  Others I didn't think of – the titanium tubes are smaller in diameter than the aluminum frame, so my front derailleur and seatpost need to be replaced.  I'll gladly take any excuse to upgrade parts, though.
Hypothetical Build
Suspension
100mm Lefty – needle bearings just make so much sense.
YBB – duh.
Headset
Cane Creek
Brakes
Avid BB7 – mechanical for simplicity and reliability.
Drivetrain
Sram XX1 (1×11) seems so simple elegant but I'm afraid of the limited range of gears, especially for bikepacking.  If not 1×11, 2×10 is the next option.  3×10 (what my Rockhopper was running) was overkill.
Wheelset
No idea yet
Bars & Seatpost
I hear titanium is great, but we'll see how the budget stands.