Last year I decided it was time to replace my road bike.  It was old, a bit small, and lacked the gearing I like for steep mountain climbs.  The Fuji Roubaix was my first road bike, my first "real" bike, bought a few months after returning from the Great Divide.
Old Fuji Road Bike (looking clean with new cables/components for Craigslist)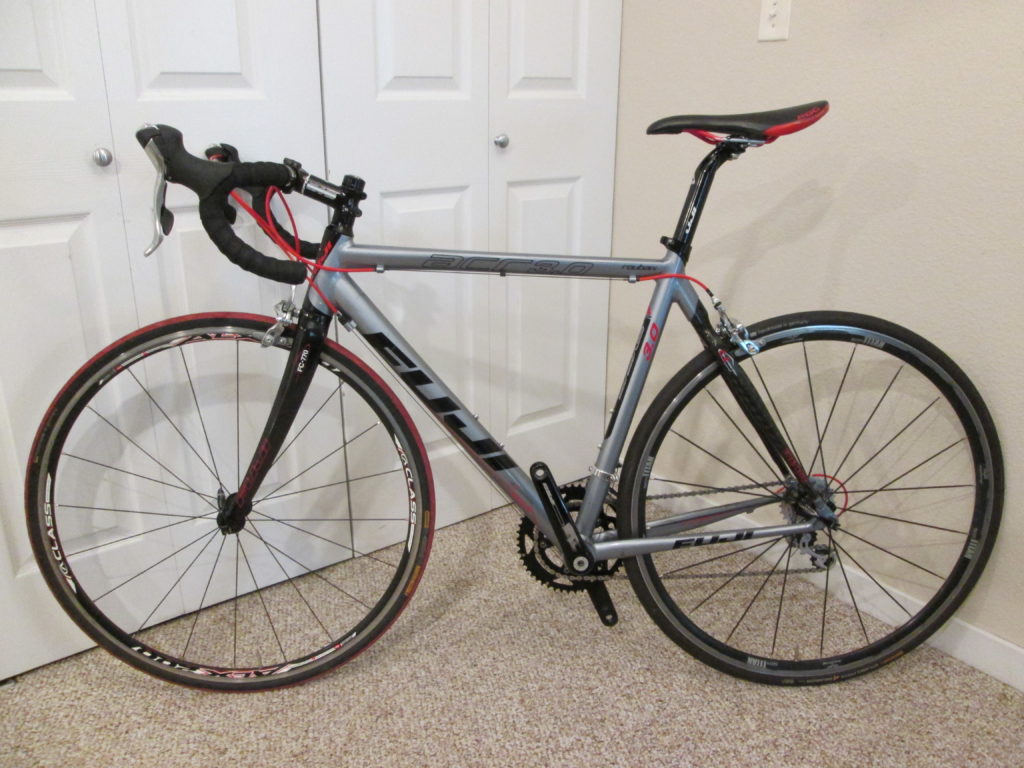 I probably logged 10,000+ miles on that bike over it's life.  In the year leading up to last, though, I rode it less and less.  Given a choice between grinding gravel with my MootoX set up rigid and the riding pavement on the road bike, I'd almost always choose the former.
I decided that the replacement bike should be a proper gravel bike.  That way it would get more use.  After doing many hours of research over the winter I settled on a Ridley X-Trail.  A few months later, I became the proud owner of one.
X-Trail in Early April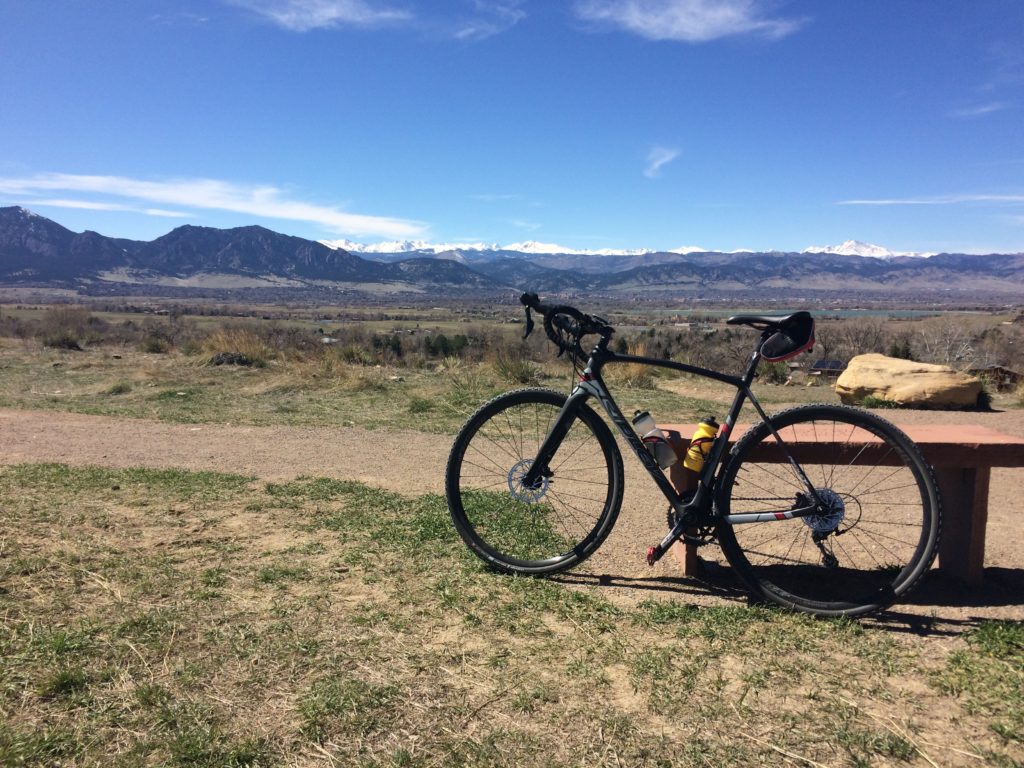 X-Trail In Late April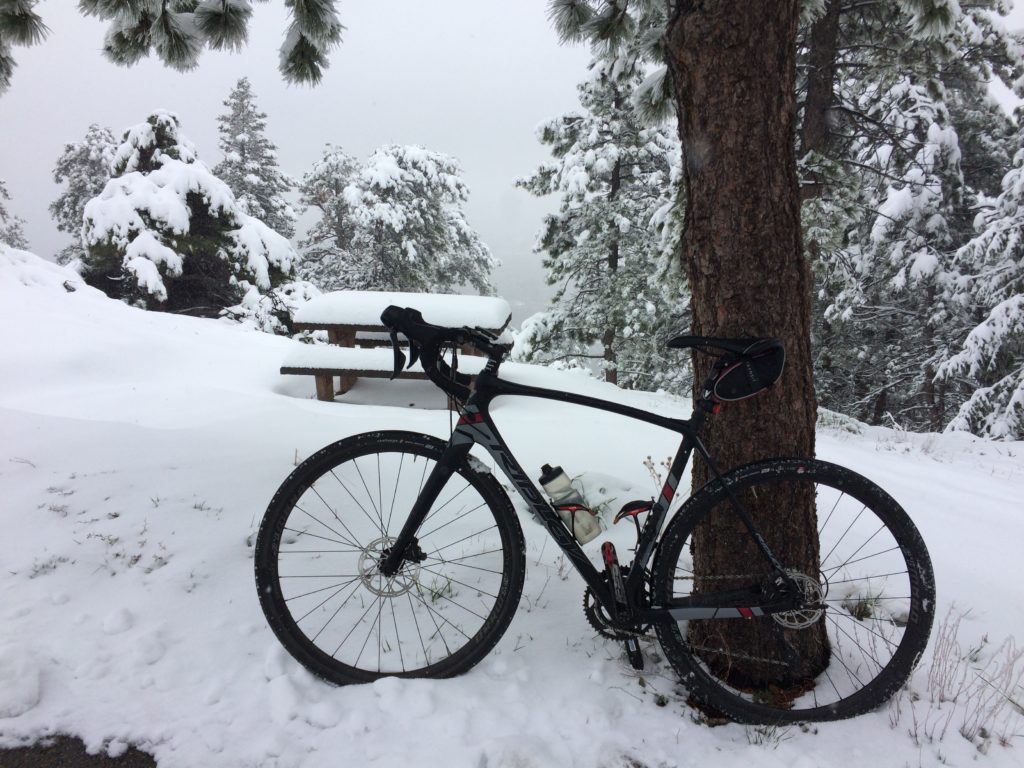 It's quite a fancy machine – with a carbon frame, hydraulic disc brakes, internal cable routing, and thru-axle wheels.  My MootoX frame doesn't even have thru-axles (or internal routing), but then again it is 10 years old now!
I was very happy with the X-Trail.  I could climb SuperFlag with the 34/32 granny gear and eat up gravel roads + (very) tame singletrack with 36mm gravel tires set up tubeless.  With a dedicated gravel road bike, I could keep the MootoX set up with a suspension fork for trail riding.
Near the end of Summer I swapped the MootoX fork back to rigid.  I wanted to use it for the 2016 Gold Rush Bike Rally, then the 2016 Hundred Miles of Nowhere.  I kept it rigid for the winter after that.  I'd rather not expose the Lefty to the elements, nor could I bring myself to ride the X-Trail in winter conditions.
Rigid MootoX For 2016 Hundred Miles of Nowhere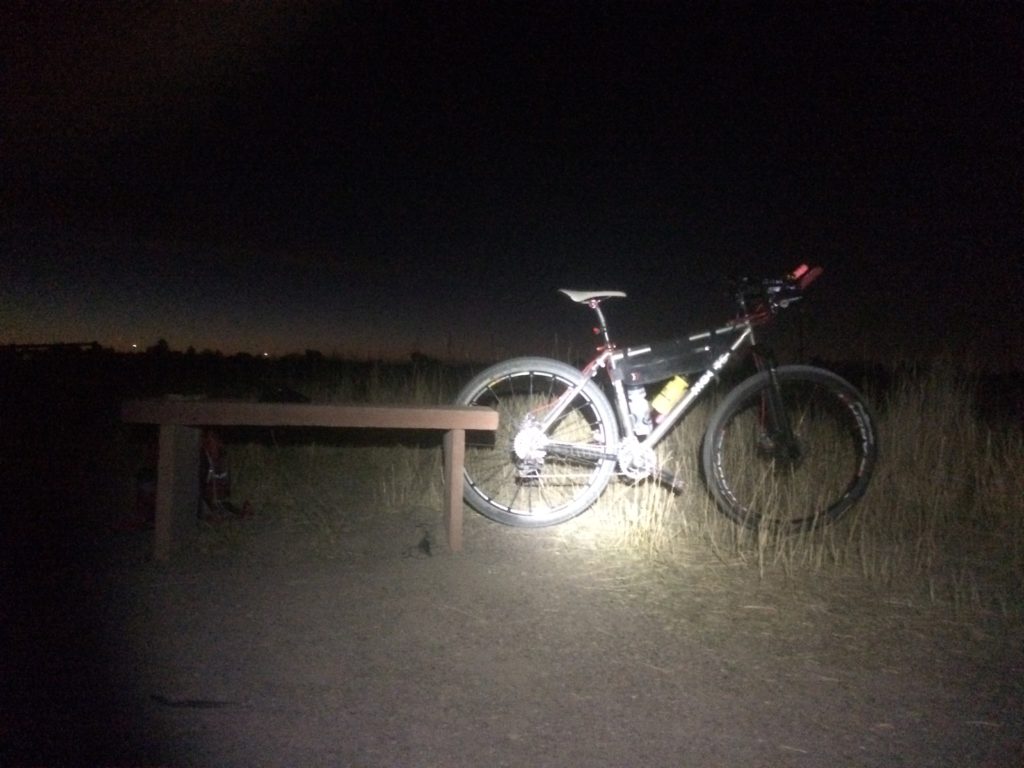 In January I started riding more consistently to warm up my legs for the Old Man Winter Rally – a 65 mile gravel ride with 5,500+ ft of climbing.  I'd swap between riding the MootoX and the X-Trail, depending on the day.  Unseasonably warm weather in January brought lots of wind.  After becoming used to the stability of a mountain bike, strong crosswinds on gravel made me nervous – especially with the narrow bars and narrow  tires.
The X-Trail was the ideal bike for the course.  Gravel tires for the gravel roads without being excessively slow on pavement, light weight, and more aerodynamic in case of strong headwinds.  Regardless, I felt more comfortable riding the MootoX for a few reasons:
I wanted more stability and a more comfortable position
I was uncertain about the weather (I get super cold hands) and wanted to be able to overpack warm gear (along with food).  The Revelate Tangle bag on MootoX was perfect.  And, no, attaching a tangle bag to the X-Trail was not an option.
The course features two steep climbs late in the race, which I preferred to tackle with easier gears.
I rarely ride a road bike over 50 miles.  Beyond that I prefer the comfort of a mountain bike + frame bag capacity for food/water/clothing.
It's always fun to hear "Nice Moots" when riding.
The rally was a lot of fun.  I finished in (what I consider) a respectable 4h 35m.  I'm sure I could have finished faster with the X-Trail, but not nearly as comfortably.  I wasn't out there to race.  Riding the MootoX was a good choice for me.
I've been thinking about the rally recently: Why didn't I ride the X-Trail?  Honestly, I'm not as comfortable on it as I'd like to be.  It also feels like a bike that should be pampered more than I like.  Maybe I'm just a bit paranoid because it is my first carbon fiber framed bike.  It's probably a bit of both.  I love maintaining and working on bikes (I literally spent 3 hour tonight swapping the MootoX's drivetrain from 2X to 1X and replaced cables/housing).  I don't like worrying about whether today's weather/trail conditions are too harsh for the bike.
At the same time as I was thinking about this stuff, the "Which Bike Should I Buy?" copy of Bicycling magazine shows up.  How appropriate!  It got me thinking about which bikes would be in my ideal fleet.
The conclusion I reached is that the X-Trail, even though it is a very fancy, very awesome machine, doesn't fit in my ideal fleet.  I could hang onto it for occasional gravel rides, but it's a lot of money and space to dedicate to something I don't completely love.  I have decided to list it on Craigslist and put the money towards something different…something I know I will love.
More on that later.